1. Hydra Water Facial Cleaner Aqua Peel: Non-invasive exfoliation to cleanse, exfoliate, extract and hydrate the skin safely and painlessly. 2. Ultrasound: Through 1 million to 3 million vibrations, the essence penetrates deep into the skin, gently massages cells, promotes metabolism, increases cell viability, and improves blood and lymph circulation. 3. Skin Scrubber Vibration Cleaning: Whitening, dead skin, blackhead removal. 4. Bio: Improves fine lines on the eyes, enhances firmness, and brightens eyes,Face lifting / Skin tightening/ Wrinkle smoothing / Face contouring. 5. Cold & Hot Hammer: Shrinks pores, tightens skin, removes wrinkles, promotes collagen hyperplasia, eliminates redness and sensitivity, and fades dark circles and bags under the eyes. 6. Oxygen Spray Gun: Combining with essence , the instrument produces oxy-hydrogen, which can be quickly penetrated into the dermis through high pressure. Hydra oxygen dermabrasion facial care machine completely changed the traditional way, which is hand-cleaning skin relying on individual's practice skills. The beauty machine, using vacuum suction mode controlled by intelligent process, through the combination of products and equipment, deep cleaning the skin the pores off horny, acne, blackheads and other impurities in very short period of time, and improve the deep absorption of nutrition products, promote pores tightening, smooth skin, increase skin moisture, and make your skin whitening ,moisturizing and good texture.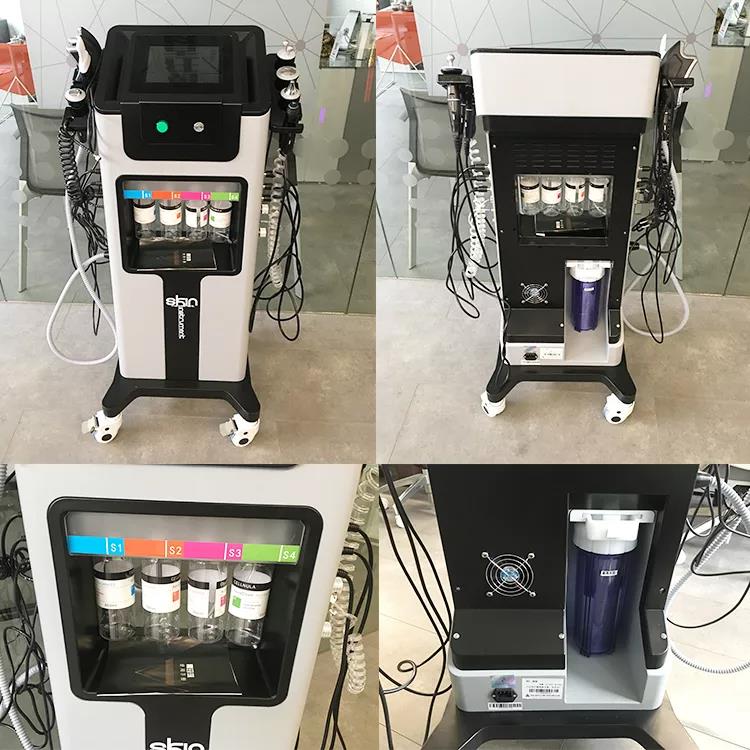 1. Is there any warranty for the machine? A1. All machines have a one-year warranty for the machine host and three months for accessories, plus life-time technical support and online after-sale services. 2. If the machines broken during the shipment, will you support us? A2. If it is confirmed that there is broken during the shipment, we will contact the shipping company for a claim for you. 3. Can we customize my Logo on the products? A3.Sure. We support OEM with certain quantity. 4. Are you manufacture or trading company? A4. We are the factory and will deliver the goods to you directly from the factory. 5. How many kinds of payment term do you have? A5.We accept Western Union, Money Gram, T/T and Trade Assurance in AliExpress. 6. What should I do if I don't know how to use the machine? A6.We provide instruction video and user manual for your reference, plus 24 hours on line service. 7. What's your transportation modes? A7: We support DHL, TNT, Fedex, UPS deliver; special line, by sea and by air. it will be based on customer's requirement.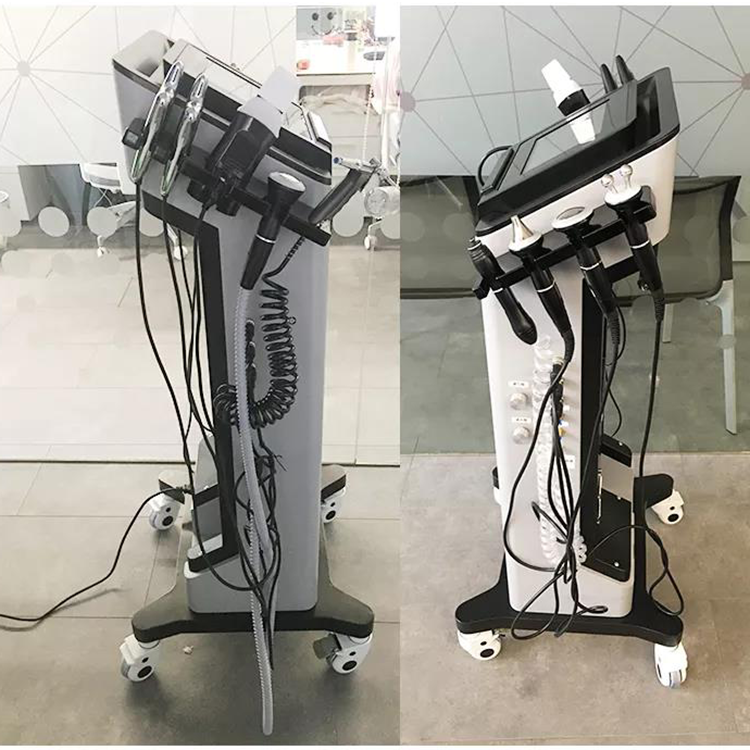 1) Deep cleaning,Oily skin improvement. 2) Scar removal: all kinds of scars such as scar left by laser, burn and surgery etc. 3) Cne: blain acne, scabby acne, allergic acne, papilla acne, improving the appearance of lipidic skin and acne pit. 4) Skin care: skin whitening and softening, facial lifting and tightening, eye bag and black eye circle removing, weary skin and gloom yellow skin improving . 5) Wrinkle reduction: reduce wrinkles around canthus, furrow. 6) Hair regrowth: has good effect for Alopecia areata,baldness and loss of hair etc. 7) To improve allergic skin. 8) Water replenishing to skin.